I recently helped out the local Relay for Life and shot some pictures at their last movie night of the summer. The movie was "Grease." There was lots of fun to be had and all while supporting a great cause...
(This is my first shot at creating an animated .GIF)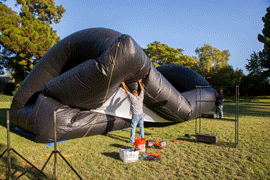 There were games for the kids (and adults)...
...pizza and popcorn...
...and some classic cars to set the mood...